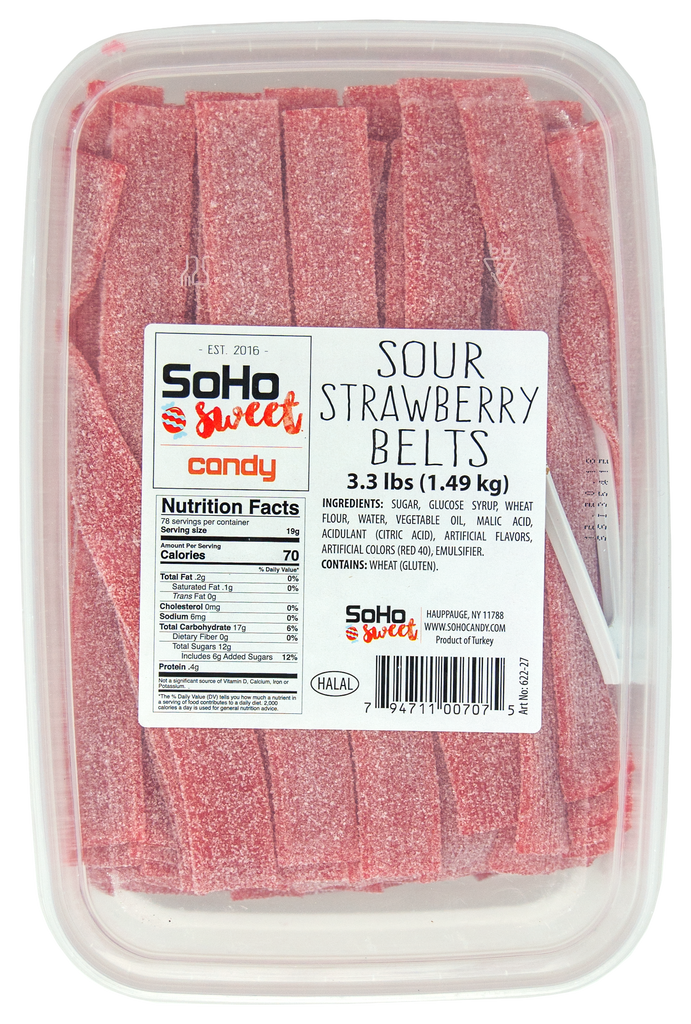 SoHo Candy
SoHo Sour Strawberry Belts | Bulk | 3.3 LB Container
$19.99
So BERRY delicious!

Delve into these delicious Sour Strawberry Belts, with the perfect amount of chewy texture and classic sweet & sour taste. 
Premium Quality Candies made using strictly Non-GMO ingredients.
3.3 lbs of candy!
Resealable/Reusable container.
Ingredients: sugar, glucose syrup, wheat flour, water, vegetable oil, malic acid, acidulant (citric acid), artificial flavors, artifical colors (red 40), emulsifier.
Contains: wheat (gluten).